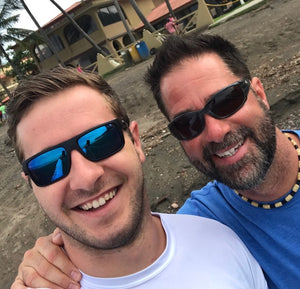 A Very Proud Moment
The launch of Stairlifts Pro is the culmination of the founders' decade of combined experience in the design, manufacturing, sales, marketing, installation and -- most importantly -- support of thousands of customers who use our stairlifts.  Largely through our exclusive offering of the Vantage 300, the dream of having our own direct-to-customer company and using our experience to deliver a superior lift, manufactured in the US to exacting specifications, at a better price, with the best total experience possible is now realized.
Welcome to Stairlifts Pro, LLC!
Call, text, or chat with us any time.  Let us introduce ourselves and help you find new freedom to navigate your stairs.  Your satisfaction is our only goal, and we'll never knowingly disappoint you.
-- Paul and Grant